DOT approved Bulk Transportable Fuel Container 5,000 Gallon capactity
The Transcube XT series is built with standard 10 and 20 foot ISO Shipping Container standard formats. Bulk fuel deliver for emergency fuel requirements, military needs, disaster relief. A quick and versatile fuel supply for any challenging location.
A stackable 6 high full of fuel with the option for 4 sets of feed and return connections, plus pump feed.
Certified full load lifting eyes and UN approved tank.
Tie down points helps safe loading of Transcubes when stacked.
Internal baffles minimize fuel surge during transport.
110% double wall (bunded) fuel tank.
Compact weather proof, lockable cabinet for housing manual or electric transfer pumps.
Removable feed and return dip pipes that makes the transcube a reliable standby tank.
TRANSCUBE™ fuel tanks are designed to quickly and efficiently handle fuel requirements for diesel equipment and temporary power applications. Constructed of Double Wall Steel, all TRANSCUBE™ tanks below carry the following approvals: CFR 49, Part 178, Sub-part N 178.700 (performance oriented standards) and Sub-part O 178.800 (testing requirements for IBC's identified in Sub-part N); UL 142 Listed for safe storage of fuel. In Canada, TRANSCUBE™ tanks are ULC S 601 approved for the stationary storage of fuel, comply with CSA-B139 (ON), are Transport Canada approved to CAN CGSB 43.146-2002 for transport full and comply with 'Transportation of Dangerous Goods' Regulations (Canada) – Section 5. All TRANSCUBE™ fuel tanks are supported by our Platinum 5 Year Warranty.
– Capacity (Gallons) 5000
– Capacity (Liters) 18900
– Length: 239″
– Width: 96″
– Height 96″
– Certified full load lifting eyes
– UN approved tank
– Tie down points
– Safe loading of Transcubes even when stacked
– Weight (Empty) 12125 lbs.
Transcube Accessories & Prices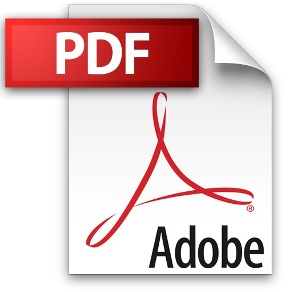 TransCube Accessories from Equipmentland

ITEM #

DESCRIPTION

EQL PRICE

 

 

 

PKT11.12

Pump Kit – 115 v / 12 gpm w/ 12′ hose and auto nozzle

$839.23

PKT11.20

Pump Kit – 115 v / 20 gpm w/ 12′ hose and auto nozzle

$1,127.84

PKT11.30

Pump Kit – 115 v / 30 gpm w/ 12′ hose and auto nozzle

$1,875.81

PKT12.15

Pump Kit – 12 v / 15 gpm w/ 12′ hose and auto nozzle

$789.71

PKT12.25

Pump Kit – 12 v / 25 gpm w/ 12′ hose and auto nozzle

$1,094.43

PKTK1N

Pump kit – Manual w/ 12′ hose and nozzle

$340.69

PKT24.15

Pump Kit – 24 v / 15 gpm w/ 12′ hose and auto nozzle

$816.58

PKT24.25

Pump Kit – 24 v / 25 gpm w/ 12′ hose and auto nozzle

$1,191.01

QCS8

Quick Coupler Set – 1/2″

$23.67

QCS12

Quick Coupler Set – 3/4″

$45.87

QCS16

Quick Coupler Set – 1″

$77.84

HRKT12.35

Hose Reel Kit, Auto-Rewind – 3/4″ x 35′

$1,324.24

HRKT12.50

Hose Reel Kit, Auto-Rewind – 3/4″ x 50′

$1,376.50

HRKT16.35

Hose Reel Kit, Auto-Rewind – 1″ x 35′

$1,501.36

DHU16.50

Delivery Hose Upgrade – 1″ x 50′

$429.51

FDKT8

Feed Connection – 1/2″

$61.00

FDKT12

Feed Connection – 3/4″

$74.42

FDKT16

Feed Connection – 1″

$109.80

RB8

Return Block – 1/2″

$61.00

RB12

Return Block – 3/4″

$61.00

RB16

Return Block – 1″

$61.00

WPFKT12

Water/Particulate Filter Kit – 3/4″

$96.62

WPFKT16

Water/Particulate Filter Kit – 1″

$167.04

FMD12/16

Flow Meter Digital Kit – 1″ or 3/4″

$183.52

FH8.50

Fuel Hose – 1/2″ x 50′

$152.55

FH12.50

Fuel Hose – 3/4″ x 50′

$263.63

FH16.50

Fuel Hose – 1″ x 50′

$351.68