TRANSCUBE 2450 Gallon Capacity Bulk Fuel Tank from EQUIPMENTLAND
TRANSCUBE™ fuel tanks are designed to quickly and efficiently handle fuel requirements for diesel equipment and temporary power applications. Constructed of Double Wall Steel, all TRANSCUBE™ tanks below carry the following approvals: CFR 49, Part 178, Sub-part N 178.700 (performance oriented standards) and Sub-part O 178.800 (testing requirements for IBC's identified in Sub-part N); UL 142 Listed for safe storage of fuel. In Canada, TRANSCUBE™ tanks are ULC S 601 approved for the stationary storage of fuel, comply with CSA-B139 (ON), are Transport Canada approved to CAN CGSB 43.146-2002 for transport full and comply with 'Transportation of Dangerous Goods' Regulations (Canada) – Section 5. All TRANSCUBE™ fuel tanks are supported by our Platinum 5 Year Warranty.
– Certified full load lifting eyes and UN approved tank.
– Tie down points helps safe loading of Transcubes when stacked.
– Internal baffles minimize fuel surge during transport.
– 110% double wall (bunded) fuel tank.
– Compact weather proof, lockable cabinet for housing manual or electric transfer pumps.
– Removable feed and return dip pipes that makes the transcube a reliable standby tank.
– Capacity (Gallons) 2450
– Capacity (Liters) 9261
– Length: 101″
– Width: 93″
– Height 104″
– Certified full load lifting eyes
– UN approved tank
– Tie down points
– Safe loading of Transcubes even when stacked
– Weight (Empty) 6460 lbs.
Transcube Accessories & Prices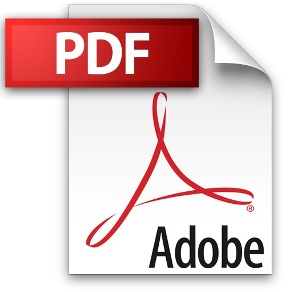 TransCube Accessories from Equipmentland

ITEM #

DESCRIPTION

EQL PRICE








PKT11.12

Pump Kit – 115 v / 12 gpm w/ 12′ hose and auto nozzle

$839.23

PKT11.20

Pump Kit – 115 v / 20 gpm w/ 12′ hose and auto nozzle

$1,127.84

PKT11.30

Pump Kit – 115 v / 30 gpm w/ 12′ hose and auto nozzle

$1,875.81

PKT12.15

Pump Kit – 12 v / 15 gpm w/ 12′ hose and auto nozzle

$789.71

PKT12.25

Pump Kit – 12 v / 25 gpm w/ 12′ hose and auto nozzle

$1,094.43

PKTK1N

Pump kit – Manual w/ 12′ hose and nozzle

$340.69

PKT24.15

Pump Kit – 24 v / 15 gpm w/ 12′ hose and auto nozzle

$816.58

PKT24.25

Pump Kit – 24 v / 25 gpm w/ 12′ hose and auto nozzle

$1,191.01

QCS8

Quick Coupler Set – 1/2″

$23.67

QCS12

Quick Coupler Set – 3/4″

$45.87

QCS16

Quick Coupler Set – 1″

$77.84

HRKT12.35

Hose Reel Kit, Auto-Rewind – 3/4″ x 35′

$1,324.24

HRKT12.50

Hose Reel Kit, Auto-Rewind – 3/4″ x 50′

$1,376.50

HRKT16.35

Hose Reel Kit, Auto-Rewind – 1″ x 35′

$1,501.36

DHU16.50

Delivery Hose Upgrade – 1″ x 50′

$429.51

FDKT8

Feed Connection – 1/2″

$61.00

FDKT12

Feed Connection – 3/4″

$74.42

FDKT16

Feed Connection – 1″

$109.80

RB8

Return Block – 1/2″

$61.00

RB12

Return Block – 3/4″

$61.00

RB16

Return Block – 1″

$61.00

WPFKT12

Water/Particulate Filter Kit – 3/4″

$96.62

WPFKT16

Water/Particulate Filter Kit – 1″

$167.04

FMD12/16

Flow Meter Digital Kit – 1″ or 3/4″

$183.52

FH8.50

Fuel Hose – 1/2″ x 50′

$152.55

FH12.50

Fuel Hose – 3/4″ x 50′

$263.63

FH16.50

Fuel Hose – 1″ x 50′

$351.68