Vassar Compact Grapples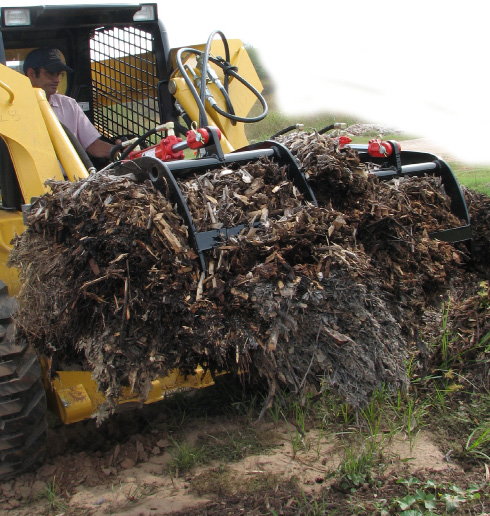 The fast-attaching Skid Steer or Tractor Mount farm loader has achieved these goals. With proper care and handling, it will give many years of good service in normal farm operations.
Features such as quality construction, ease of maintenance, and high performance operating capacities, all at a low price, make the Compact Grapple one of the most efficient tools ever. The grapple is constructed of 3/8" steel driven by twin 2X6 cylinders. The grapple offers a 40" opening giving a large load capacity.
| | | | |
| --- | --- | --- | --- |
| PRT # | Product | Recommended | WT. LBS |
| 400214 | 4'TM | 30-40 HP | 460 |
| 400215* | 5' TM | 40-50 HP | 480 |
| 400216* | 6'TM | 50-60 HP | 500 |
| 400204 | 4'SS | 35-40 HP | 540 |
| 400205 | 5'SS | 40-50 HP | 560 |
| 400206 | 6'SS | 50-60 HP | 580 |
SS Comes complete ready to use. TM* Mounting bracket must be added
Brands