AMI Hydraulic Thumb for Extendable Inner-Stick Backhoes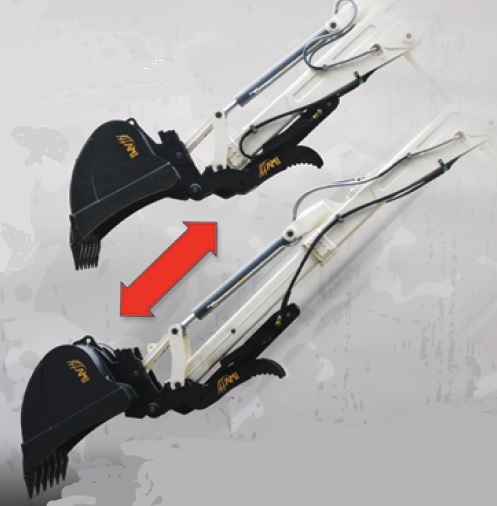 The exclusive design is perfect for backhoes with inside-arm-extendable-dipper-sticks. The cylinder bracket is mounted at the end of the stick and travels below the outer casing. The strong bracket provides support for grabbing in both the extended and retracted positions.
Add a hydraulic thumb to nearly any extendahoe with an inner extendable stick.
– Works on New Holland, JCB and Terex inner sticks
– Any other inner stick contact usAMI-60 Series Extendible Stick Thumb AMI-extendahoe thumb install sheet
– Inner stick can be fully retracted and thumb remains operable
– Operate thumb with fully extended or retracted stick
– Stick Plumbing required – Kit available – Minimal Welding
– Made in Canada, Lead time 2-3 weeks
– Add a Hydraulic Diverter Kit
– Some measurements will be needed from a form we send you upon purchase.
Check out this additional information
AMI-extendahoe thumb install sheet
AMI-60 Series Extendible Stick Thumb

Diagram

Your backhoe doesn't have a two-way hydraulic circuit for a thumb?

Easy. Add an AMI Hydraulic Diverter Kit. Tap into a circuit such as for your stabilizers and with a flip of a switch in your cab, your stabilizer joystick controls your AMI thumb.

Install your AMI Extendahoe thumb easily with this Diverter Kit. A valve installs on your stick near the ram for your stick extension. Wire to your cab and install a switch, which when operated, converts the hydraulic flow from your Extendahoe joystick, which isn't needed when you operate the thumb. Simply toggle back and forth for extendahoe operation or thumb operation. Comes with valve, wires and switching. You need to plumb with hoses and fittings you provide.