Heat Wagon has developed the safest, simplest, most efficient heating systems for construction site heating.
Heat Wagon has the products to get the job done right. Job solutions include direct fired and indirect fired heaters, gas, oil and electric, as well as ground thawing and concrete curing packages.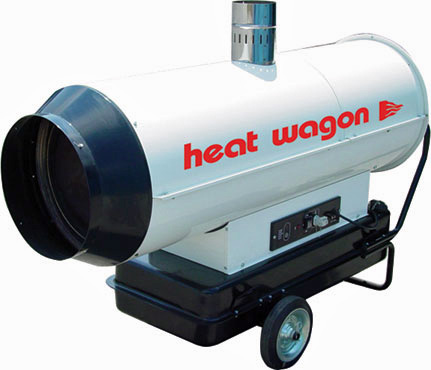 – 110,000 BTU/HR
– Indirect-Fired Fan: 120v, 4amp; CSA US Certified
– Air Flow: 880 CFM; Ductable up to 25′
– Fuel: Diesel, Kerosene, Fuel Oil, JP-8, Jet A
– Fuel Tank: 12 US Gallons,xa0 Pre-Heated Fuel Filter
– Shipping Size: 38″L x 22″W x 25″H, 100 lbs.
– Could heat 20'x40′ tent, (30 deg. temp rise

)
$

2,225.00