Heavy Duty Tree Shear blades developed and angled for best cutting performance.
The tree shears are carried on heavy duty steel bars for extra strength.
Blades can be sharpened as needed with hand grinder.
For Tractors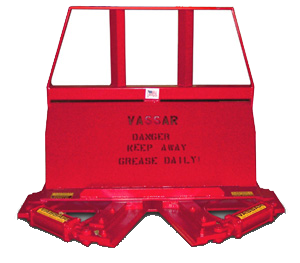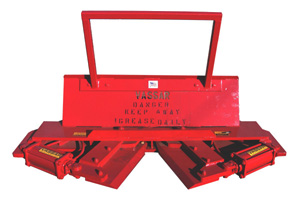 Tractor Hydraulic Pressure- 2000 to 3000 psi, 12 to 15 gpm Hydraulic Fluid
Comes complete with hoses from tee to cylinders, cylinders, and mounting pins.
"FOR COMMERCIAL AND FARM OPERATIONS"
Accessories
Vassar Tree stump sprayer attachment: $189 + s/h
* Vassar Tree & Brush Piler: $748 + s/h
* Mounting Bracket must be added to price
Brands